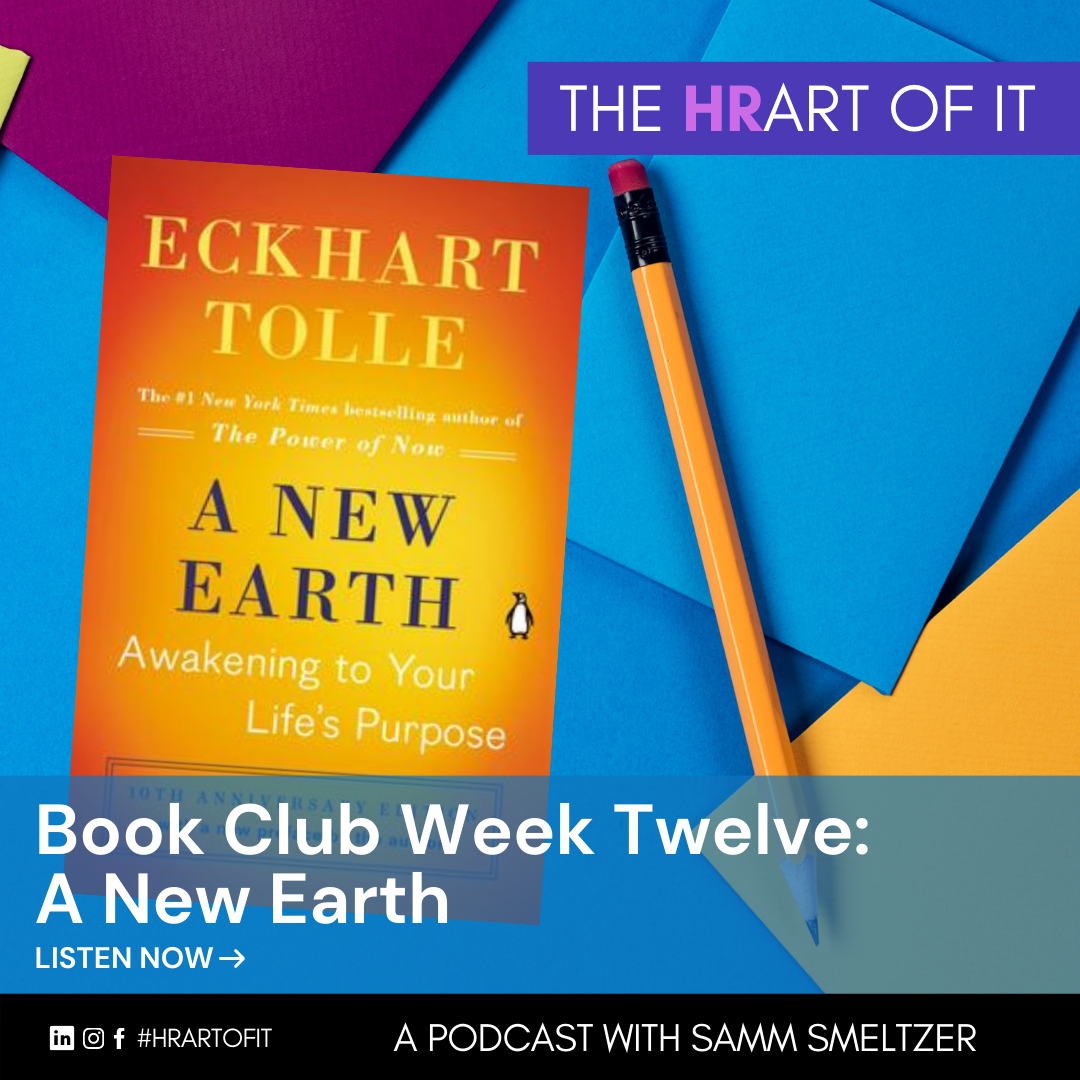 Season 2: Episode 26
In this podcast episode, the Book Club wraps up the last pages of A New Earth by Eckhart Tolle. We chat about how having an inner purpose and striving for greatness can pull us away from staying present and aware in our everyday lives. As Tolle explains, greatness is a fantasy of the ego while the foundation for greatness is honoring the small things in the moment. What does that look like in real life outside the pages of this book?
This discussion and much more on this episode of The HRart of It Podcast!
(more…)