Again, I'm going to invite a former student to share one of her very potent essays with us. I hope you enjoy the following essay by Grace Carlsen: "Two Steps to Influence Others to Change their Biases".
As much as we like to deny it, biases are extremely common.

92% of employees consider themselves to be allies. Although, as it has been shown, employee's actions do not align with their words. Of the 92% of professionals who consider themselves allies, only 29% of employees will speak up when they detect any sign of bias.

Since there is a large separation between people's actions and words, it's no surprise that people are stuck in their ways. People, especially employees, would love to be an active ally but taking a stand may be out of one's convenience. Although, it doesn't come down to one's convenience on whether someone feels safe to work within a company, it's a necessity.

I had the privilege of talking to professionals around the country these last few months. The hope initially was to talk about the biases within HR practices in regards to employee relations. Although, as the conversations progressed the topic of what biases were present started to change to how we could attain the unattainable. There will always be biases present within HR practices but what we can do is change our own and other's mindset.

Through these discussions, two simple steps were developed with the help of other professionals. These two steps are as followed:

Step 1: Build trust with one person surrounding DEI changes/biases
Yes, the first step is that simple. You are not asking to try to change the viewpoint of the whole company, only one person. By discussing the problems with biases and DEI with one person, that person can talk to another person, and that person can talk to another person. We don't have to shake the whole boat to have a big enough impact. Plus, if you build trust with one person, you are going to have a greater impact.

Step 2: Break down long-term goals of DEI initiatives into manageable pieces
Companies are in a short-term finite mindset. As stated by Simon Sinek, companies love the idea of a definite start and end mindset. While having this short-term mindset is okay to occasionally do, having a long-term mindset will allow time for rules and challenges to be changed. This can happen because there is no endpoint tying others down as there will be in a short-term business mindset. When speaking about biases and DEI initiatives, focus on the short-term milestones companies can obtain. For example, when wanting to enhance the company's on boarding process, focus on updating the resources and processes used. In the long-term, they will see a lower turnover rate, but they will not see it yet. That's it.

We aren't trying to find the solution to prevent all biases. That is too big for someone to handle by themselves. Instead, working to accomplish these two steps is obtainable. That is something that you can do.

As Sinek stated perfectly, "Dream big, Start Small".
---
About Grace: Grace Carlsen is a recent graduate of York College of Pennsylvania. As a Human Resource Management major, her focus in HR is in employee relations, DEI initiatives, and recruitment. In the spring, Grace was the Research Intern at The HRart Center. Grace is interested in DEI to help companies better meet the needs of employees and to respect the perspectives of employees.
Thank you for your perspective, Grace. Now, let's get to work implementing this plan in our workplaces today.
Sincerely,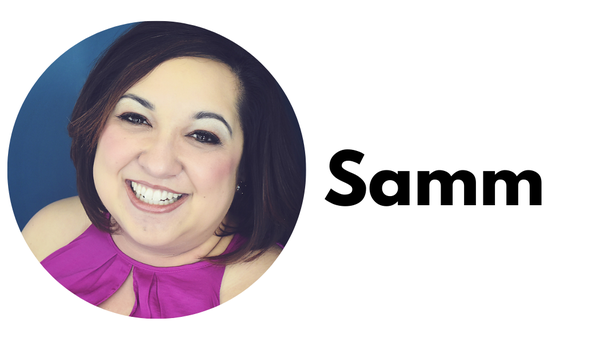 p.s. This blog post was adapted from the From the HRart fortnightly newsletter. I invite you to subscribe!
Cover Photo edited from photo by Ryoji Iwata
---
---