Dear HRart Worker,
For the last year I've been traveling with my good friend Jeff Harry as we speak to leadership audiences all over the country. Every time we get on stage, I ask the audience one specific question, "What do you need right now?".
Most of the time I'm speaking to my HR tribe who come eager to learn new people development strategies. However, what I have found in their responses reflects what I have come to see as one of the greatest failures in the workplace.
As leaders we spend exhaustive hours pondering the massive dilemmas of employee engagement and retention. Yet, while doing so, we often overlook one of the greatest insights within our grasp: our own engagement and wellness.
We forget that we are employees too, employees that wake up every day and decide to continue working for our employer. Employees that face the ongoing challenge to remain engaged and productive.
When I ask an audience what they need, the first level of responses always center around support and more resources. Then I probe a little deeper asking, "What do you need right now as an employee? As a human?"
These deeper responses are always centered around work life balance.
The concept of work life balance is this disordered perspective that builds the wall that is preventing the human element from truly being recognized and embraced in the workplace. This great wall creates two unnatural compartments that divide who we are in our professional lives and who we are personally. The thinking goes: work life and home life shouldn't affect one another.
Recently I had an audience member ask if work life balance even exists. My response is that we shouldn't be aiming for a balance between the two facets of our lives – work and home life, not in a way that separates them. What we really should be aiming for is actual balance, balance that takes everything into account as a whole.
The truth is your work life and home life are part of the same life.


When beginning to work with energy in the workplace I significantly underestimated this divide, treating it more like a shallow hurdle. What I came to realize was that when it came to people and organizational development strategies, it was this separation between work and home that created so much suffering.
This separation prevents us from being able to infuse the workplace with the humanness and empathy that it needs. Even the big push for creating psychologically safe workplaces is all about creating a foundation in hopes of removing this suffering. Despite trends of this nature, I believe we are still significantly underestimating the size and impact of this divide on our workplace cultures and people.
At the HRart Center, the first organizational interventions where we attempted to dismantle this divide caused a surprising amount of resistance. Most teams became disruptive in ways I've never seen. While we tried to look at both their work and personal lives, most experienced severe discomfort and struggled to keep it together as we invited them to let their guard down.
Overwhelmingly the message was loud and clear. The mentality of "keep it together at work and leave home at the door" combined with global pandemic chaos has created an internal heaviness that is unsustainable.
Cue the Great Resignation, Quiet Quitting and all the other coping strategies people are using just to survive. Since those initial interventions, I've shifted the HRart Center's focus. We no longer bring culture change interventions designed to help people thrive, instead we take the time to design the right cultural framework necessary so people and our organizations can begin surviving.
Out of the list of proactive strategic people interventions that we need to implement in the workplace, this is number one…
We need to normalize being who we are holistically at work.


This starts with organizations providing development opportunities for employees that are personally focused. Not only that, you (meaning the broader organization collectively) must believe that personal growth will lead to a win-win for everyone.
There are a few things that must be included when beginning to implement this strategy.
A clear why must be communicated to your employees for this shift to work. Employees must know why personal development instead of strictly professional training like they are used to?
A connection must be present between the personal development and how it will benefit the work that they do. Remember the work life divide perspective is still actively present, therefore providing a connection lessens the harsh contrast and lowers resistance.
It must be culturally integrated and recognized as significant. If the opportunity is presented as optional, it allows individuals to self-select out due to discomfort caused by the divide. People are currently ingrained to believe that they go to work to work, not to work on themselves.
Next up we'll be adding to this discussion by diving into the great give and take of the world. It is this equation that plays a large role in burnout, as well as the culprit to negative organizational thought patterns that lead ultimately to toxic workplace cultures.
Sincerely,
Samm (she/her/hers)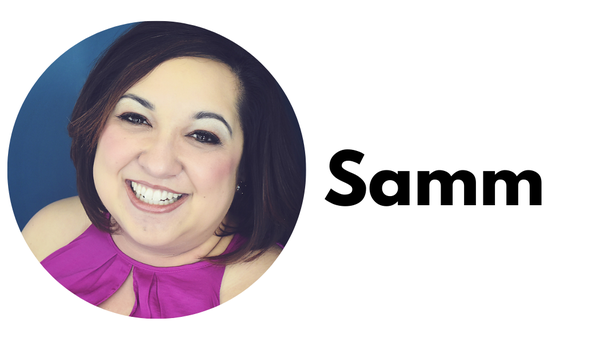 ---
---