Burn-out is a syndrome caused by
chronic workplace stress.
Do you feel depleted or exhausted?
Are you experiencing mental distance from your job?
Do you have negative or cynical feelings related to your job?
Are you less productive than normal, struggling to stay professionally motivated?
Our approach integrates a fusion of 5,000 year old Classical Oriental Medicine (COM), Abstract Intuitive Techniques and a decade of HR-Expertise. We work with our clients locally in-person and remotely through virtual offerings.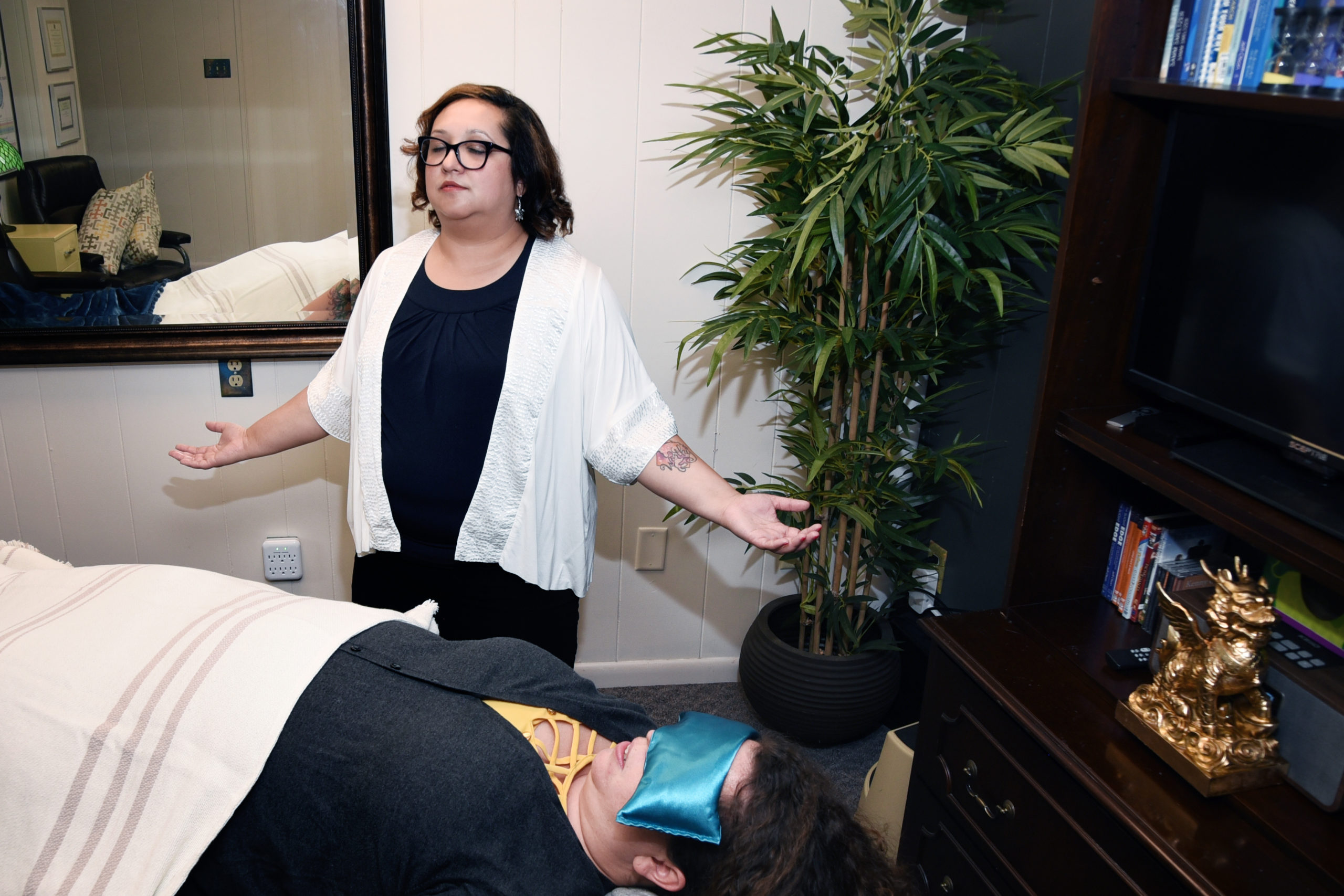 Qigong
Medical Qigong is an ancient form of Chinese Energetic Medicine. Medical Qigong facilitates healing by balancing an individual's energy or electromagnetic field. The goal of Qigong is to correct energetic imbalances and blockages. This enables the body to strengthen and regulate the internal organs, nervous system, and immune system. Qigong also enables the release of deep-seated emotions and stress.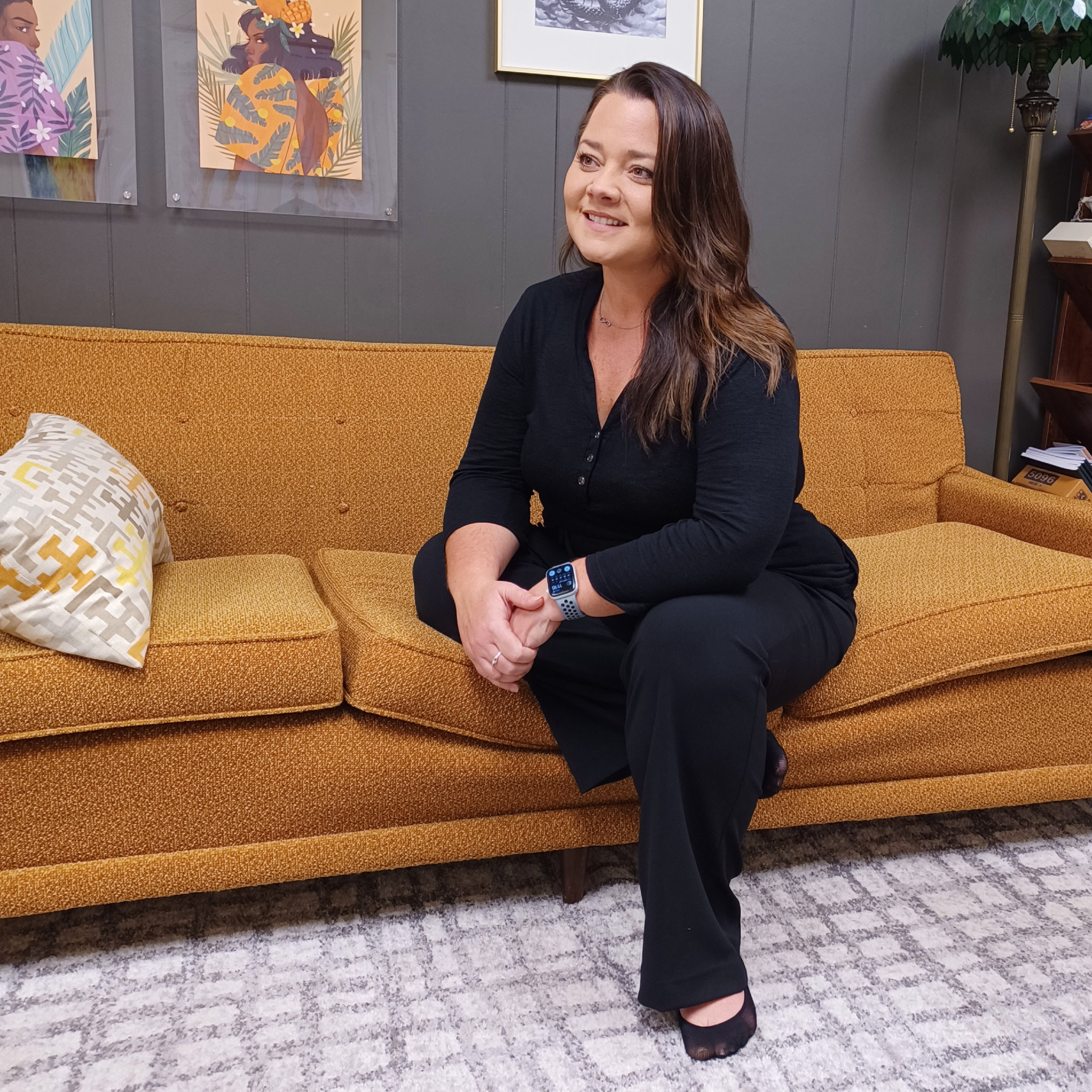 Intuitive Coaching
Sometimes blockages require the support of an experienced and empathic Intuitive Coach. Gain the insight and clarity you need to heal the overwhelm and move forward in your personal life, work life or within a specific situation. Intuitive Coaching aims to get to the root cause of your circumstances to offer you deep healing. Sessions are typically spent in conversation with the practitioner, but card reading may be incorporated for added clarity.
Initial Visit for New Clients
Not sure where to start with your healing journey? Start with an Initial Visit!
You'll get an orientation to energy medicine where you may actively engage in a discussion with your practitioner.

Together you will discuss your physical, emotional, or spiritual concerns to establish a baseline for the healing work.

Next, your practitioner performs a preliminary energetic assessment to evaluate your energy levels and blockages, which also gives you a chance to get on the table and experience energy work. For this assessment, you can expect to be asked to remove your shoes and lie fully clothed under a blanket on a massage table. Without touching you, an experienced practitioner will use their hands over your body to deliver energy to you.

After the energetic assessment, your practitioner will debrief the session inquiring about your experience as well as sharing their observations. The primary objective is to determine your personal sensitivity to energy and the effectiveness of energy work for your healing at this time.

Lastly, your practitioner will make recommendations for a care plan; including a suggested path using one or more of our different modalities.
Whether you are dealing with physical, mental, or emotional stresses, Qigong can help you...
I have now had a few Healing Qigong Therapy sessions with Samm and each time I have come to her with some pain, discomfort, or issue in my body, all of which were significantly less problematic following my session with her. This included some intense shoulder pain, low back issues, as well as working through some grief/loss. The Healing Qigong sessions are very relaxing and I have left every session feeling better than before I arrived. Being a yoga teacher and Reiki practitioner I was somewhat aware of Qigong prior to having sessions with Samm, but she always does a wonderful job of helping me understand what she did during the session as well as what I can do following the sessions to continue my healing journey. Whether you are dealing with physical, mental, or emotional stresses, Qigong can help you and I would highly recommend a Healing Qigong session with Samm.
I needed to figure out a way to physically release locked in hurt and pain that I have been carrying for a long time.
As I have been traveling through my own journey around generational trauma, I knew that I needed to figure out a way to physically release locked in hurt and pain that I have been carrying for a long time. I had been doing yoga and mindfulness rituals already so I figured what you were learning about medical qigong could offer something. What I appreciate the most is Samm's presencing attention to listen to what kind of pain I'm experiencing and then she offers a treatment that would help. Samm also takes time to describe what to expect after treatment and what to do post treatment to maintain the rebalanced energy in my body.
I knew I was stressed and it was weighing on my body causing pain, bloating, lack of sleep and overall discomfort.
I guess there was some reservations because I was uncertain about the process. I did think to myself , well why not? I have tried other things why not try this. The first time I had a treatment I went because I knew I was stressed and it was weighing on my body causing pain, bloating, lack of sleep and overall discomfort. When I had my first treatment it was relaxing and I knew if I practiced calming sounds I could feel better. During the treatment I know I fell asleep. The second treatment I had I felt totally different before and after. I had completed an 8 week detox training at the HRart Center and I learned how to purge things that did not bring me peace, I learned about energetic fields and myself. So when I had my second treatment I felt at ease and relaxed, because I really had a better understanding and believed in the Qigong Therapy. I know that if it was not for me learning about Qigong Therapy I wouldn't be where I am today, which is much healthier and I have gained mental clarity. I do not know at this time. I know whenever I get an opportunity to talk about my experience and what Qigong has done for me I share.
I felt more calm, secure and trusting of my path as it unfolds.
I'm so happy to have met with Samm for Qigong healing as this will be an experience I remember for a long time. Samm is kind, knowledgeable and has a gift for healing. I was able to release stagnancy through the treatment and felt like the world was brighter after. I felt more calm, secure and trusting of my path as it unfolds. I would highly recommend this experience to anyone feeling curious about Qigong. It's a wonderful experience and you'll be in capable hands! I look forward to seeing Samm again for a tune up!
Our Online
Cultivation Community
Qi Crew is our online cultivation community that supports your Qigong practice. This community was made for people looking to heal and grow by caring for their energy and is perfect for all levels, whether you are just learning about Qi or you've been cultivating for years.

Live Cultivation Classes // Live Coaching Classes
Workbook & Planner // Online Community

When Samm found Qigong, the ancient modality that finally empowered her to begin healing and growing energetically, she realized that healing and growth are magnified every time she came together and cultivated with others. So, let's cultivate together.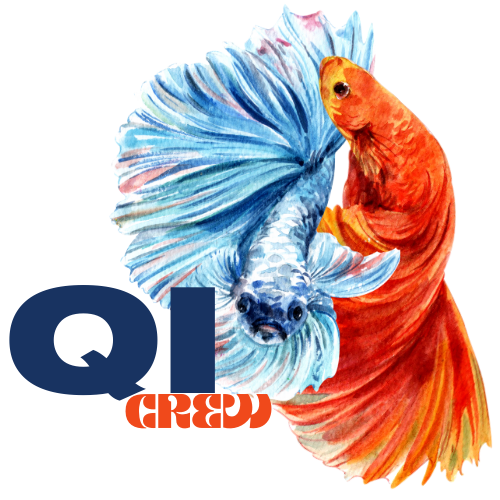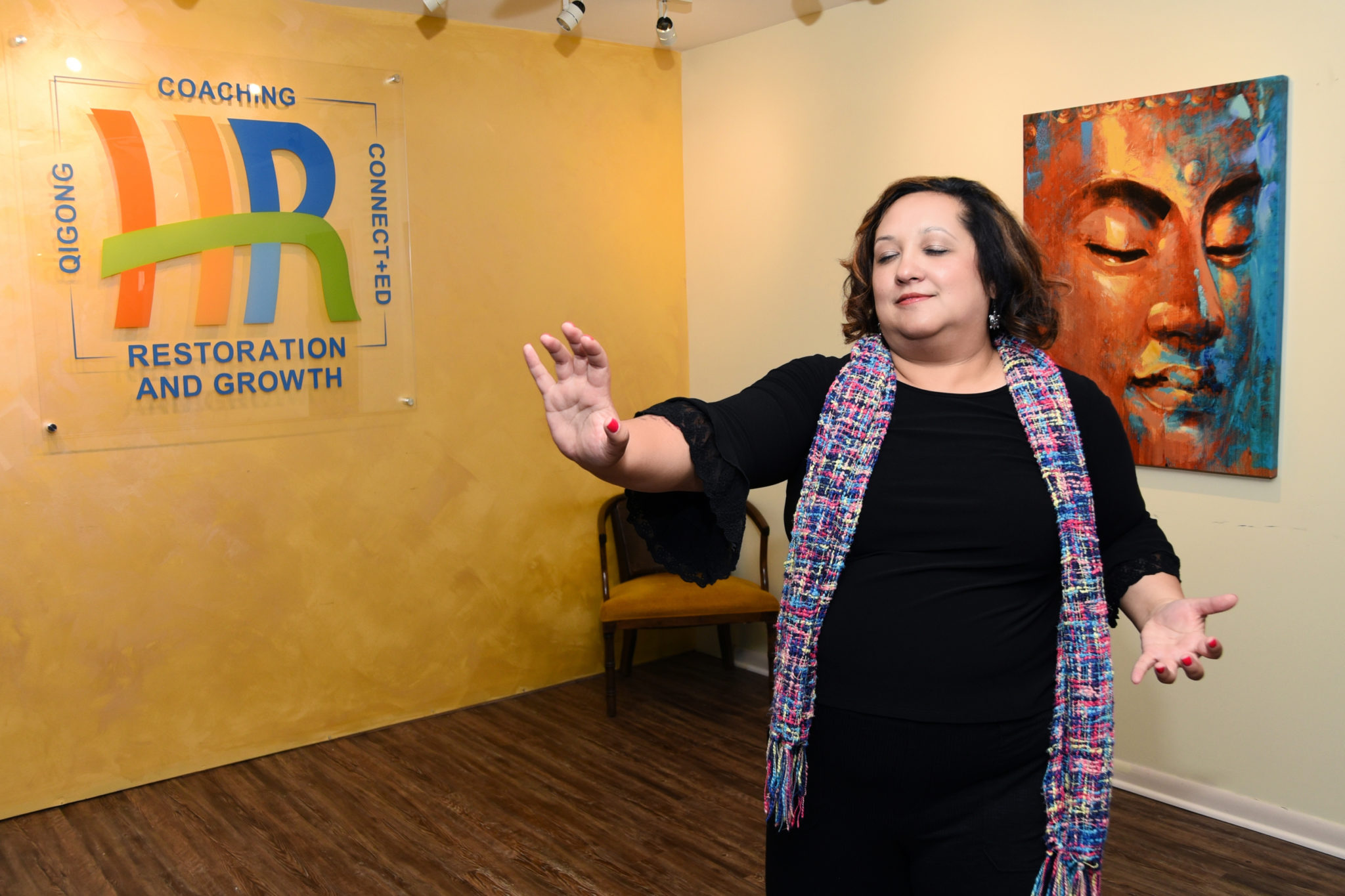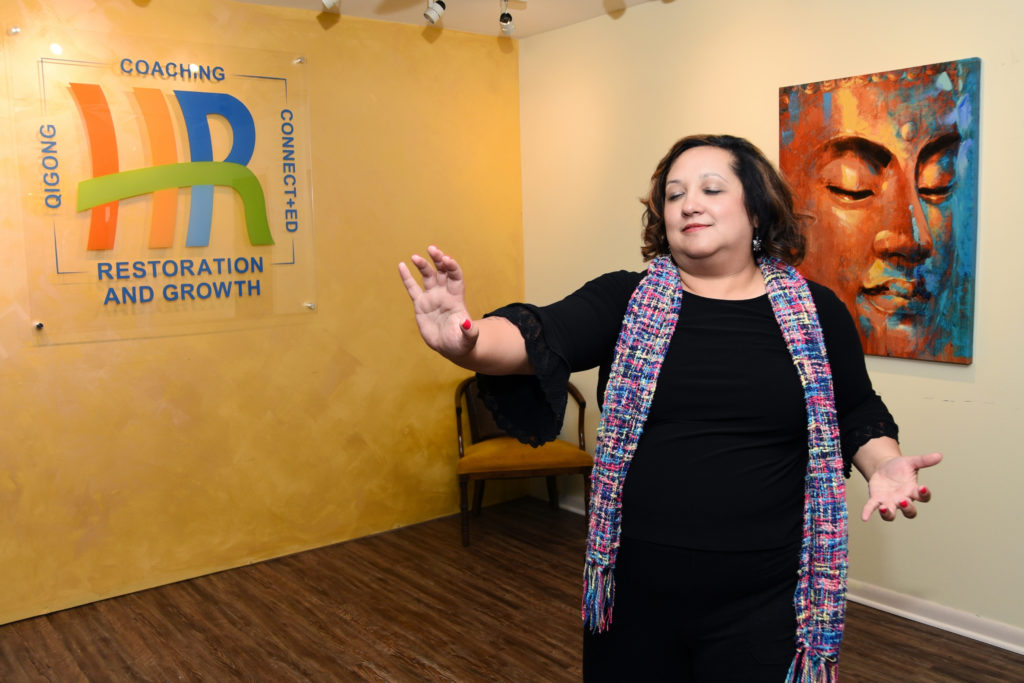 Qigong Self-Cultivation Class
Join us every Tuesday at 9 AM EST for an hour of Qigong.
Attend this is a beginner-friendly class at The HRart Center is located at, 1018 N. George St York, PA 17404.  
In an effort to bring this beautiful modality to as many people as possible, this is a pay-what-you-wish class.
Where do I park?
Street parking is typically plentiful in front of the Center, and it's free. If you find street parking too crowded, park at St. Peter's Lutheran Church at 947 North George Street, which has a large parking lot across the street from the HRart Center.
What do I bring/wear?
Qigong is all about slow flowing movements, so dress in loose comfortable clothing. Layers work well because you can adjust your layers according to the temperature. You might also want to bring your own yoga mat or you can always borrow one from us.
We ask that you please RSVP so we know how many to expect.