Dear HRart Worker,
Welcome to 2022, a new year filled with possibility – the possibility to pursue your dreams, a word that was always intended to be plural.
One of my most popular blog posts,
"A Door Closes"
, is all about the time I left an opportunity to make space for possibility. What perhaps I didn't fully express there were the dreams that were encompassed in the opportunity I left behind. That opportunity was one that I had dreamed about over a decade ago. I remember believing it was my future. I remember believing what that opportunity symbolized, which was a moment in time when my dreams came true.
It's weird when you reach that moment and the dream is no longer a dream but a reality. It is in these moments that we have no choice but to question what's next. In addition, to pursue what's next often requires letting go to make space for the next thing. We are beings with limited capacity, and if you haven't figured it out yet, you will never be able to do everything always.
Part of the growing process is that stage when we become comfortable. Comfort is the great sign that it's time to push ahead, to find a new state of discomfort and grow. This past December, I closed yet another door on a dream that I was sure was part of my retirement plan. At one time it was my plan, but it was my plan because my view of the possibilities then did not encompass what I can see now.
Dreams continue to grow with us and therefore they are merely milestones and guideposts along our amazing journey of life. Dreams represent what is possible when we embrace our Connected Path.
It is because of dreams that I have abandoned any traditional vision boarding process and instead I opt to create a Connected Canvas. This canvas becomes a map for the year showing me the possibilities that I cannot yet articulate. The canvas also gives me that gentle nudge and affirmation that I need throughout the year.
In this HRart Rise Morning Show episode (below), we revisit my reflection of a past Connected Canvas. As you watch, you'll clearly be able to see my limited view of possibility then versus now.
You can also find the video lesson here: https://www.youtube.com/watch?v=eY869DOvbX8
This January embrace a practice that will empower you to feel more connected and open to the possibilities that await you. Happy New Year!
Sincerely,
Samm (she, her, hers)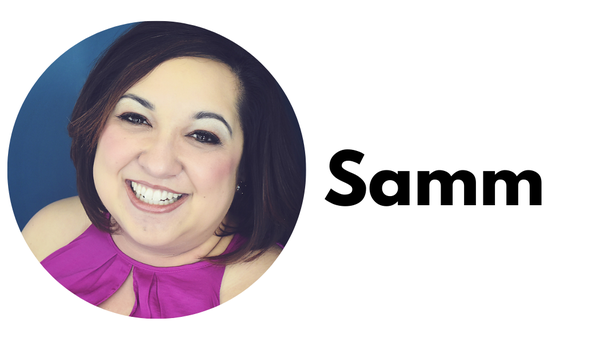 p.s. This blog post was adapted from the Letters From the HRart fortnightly newsletter. I invite you to subscribe!
Cover Photo by Johannes Plenio
---
---