This morning marked the official ending of yet another chapter in my life. This has been a current trend for me as I continue to navigate my path to my true purpose. I have found that my path requires letting go of things that no longer serve me, saying no to incredible opportunities that aren't aligned, and closing a few doors so the universe is able to open new ones.
When it comes to my business it has always had only one guidepost, people. I took a leap of faith into entrepreneurship because of my desire to help people. Specifically, people in their workplaces – I've said it time and time again, I am an HR Practitioner at heart. It is at the core of all the work I do. When it comes to conversations regarding business, I want to discuss the people that are making the potential for that business possible (I also seem to have a slight bias toward P words, ever since I wrote my first book, From Heart to HRart). Nevertheless, the concept of helping people, or the subject of business and people, even HR is an entirely broad scope.
This October, the company that came to be as a result of my leap of faith is celebrating its fifth year and I can't help but find myself in a place of reflection and deep-rooted gratitude. Gratitude for the people who have shown up on this journey and have served as guideposts that molded and evolved Leadership Arts Associates to what it is today.
I'd like to take a moment and recognize five significant guideposts…
One. The Birth of Coaching Services
When Leadership Arts Associates first opened its doors in 2014, on the second floor of our offices on Roosevelt Avenue, I had no idea what I was doing or offering. When people inquired, I pretty much just rattled off my resume, then when people asked for services, as long as it was in my wheelhouse, I said yes.
One day, I received a phone call from an individual inquiring about services. What she asked for was not in my current wheelhouse and I shared with her another organization that might be better suited to provide the services she was seeking. But instead of taking my recommendation, the individual insisted that we meet and that I was the one she was meant to work with. This individual became my very first coaching client. Coaching was not a service I openly provided, because I personally never saw myself as a coach.
This individual came into my office and asked me for coaching services and the rest is history. Coaching has become a core service offering for me and helping individuals one on one is a privilege I do not take for granted. I am blessed that so many have trusted me to guide them through the process of gaining clarity to move forward professionally with confidence.
Two. Permission to Paint
As a business with the word art in the name, you would think that artistic methods were a given. However, the art in our name was a reference to Leadership itself being an art and our specialty niche of providing creative solutions. From a traditional art sense, I've always enjoyed art, my mother and brother are both extremely talented artists. But for me personally, the art gene was not present. At least that is what I believed.
In 2015, Leadership Arts Associates was fortunate enough to have an individual to join our team that was an artist. Her passion for the art community and the ability to inspire others to engage in creative expression provided me the permission that I needed to play artistically. She opened a whole new world to LA which elevated the work to a completely different level. Without her, our signature program Unstuck U, would not be what it is today. The program provides individuals with the same permission, she gave me to play with artistic methods. Not only because it is fun but because it is beneficial. Immersing ourselves in these artistic methods allows us to fully activate an often dormant side of the brain for professionals and it is this side that often provides the missing piece for us to gain the clarity we are seeking.
Three. Back to Basics
Despite that, I am an HR practitioner at the core, like many I have pursued a niche in this broad industry of people and business. My passion lies in the development of people through education, otherwise known as training and development. Regardless, I recognize that there is a very valid reason why being a generalist first in this field is absolutely essential for HR practitioners. Because in order to do the work that I love, we must have an HR foundation in place.
As I began building my business, there was a recurring need to establish this HR foundation, before I could do any of the development work that I love. My first year of business was filled with clients where I was tasked to consult with establishing an HR foundation, while also beginning to map out a strategy for culture change. This is a challenging task for any solo HR practitioner, yet most of us find ourselves in this exact situation out of necessity.
I created my business because I wanted to do what is best for people as the need kept arising for establishing this foundation. It became clear that I could never achieve my vision unless this work was routinely done first with a partner that I had complete confidence in.
It was this work that made possible the addition of MaryRose Ritter and HR Services to Leadership Arts Associates in November 2016. MaryRose works with our clients to build this HR foundation then once it is established she coaches and supports them to sustain it. Without her, the work I do, would not be possible. She provides an absolutely essential counterpart service, that empowers us to do what is best for people and organizations.
Four. Answering A Need
Similar to number three, and essentially the whole gist of this blog, there are specific services that we offer strictly because we saw a clear need. One of which was individuals in transition, I know I can speak for the team when I say that we feel fortunate to be able to do what we absolutely love every day and if you don't believe me, check out MaryRose's blog post, I Do What I Want. But we recognize that this is a privilege that we don't take for granted.
We interact with several individuals on a daily basis that are in a state of professional transition. This state of professional transition initiates for a variety of reasons, the involuntary ending of employment, a horrible work environment, dissatisfaction with what they are doing professionally. Despite the reason, we felt compelled to assist these individuals.
As a result, we now offer resume reviews and revamps for a fair fee to these individuals. In addition, I personally offer an ongoing pay it forward coaching opportunity. I'm also certain that this might not be the end of additional offerings, as the need arises I have no I doubt we will step up and deliver.
Five. Being Accepted
This final guidepost is 100% from a place of gratitude, because it accompanies a struggle that I have had, and been open about, my personal state of worthiness. Over the last five years, I have been on a personal journey of what do I have to offer this industry. As an HR Practitioner, is there something more I should be doing. That journey took me several places, social work, psychology, history, politics, art and finally, spirituality. Since I started my HR career, I made it a point to keep religion and my career separated which makes sense for so many reasons. But creating this divide in my mind means I completely shut off my openness to anything in the realm of spirituality. This includes for me personally as well as for me professionally.
According to Google's dictionary, spirituality is, "the quality of being concerned with the human spirit or soul as opposed to material or physical things." Isn't this what HR truly is to business? Material and physical things are operations, finances, the other side of managerial administration, where do we add value? Isn't it when we are concerned about the humans in the business? Recognizing them as humans? This topic is not the purpose of this blog, but it has become the basis for my work.
When I initially began to share my work, I was nervous but what I received was acceptance and openness. And as someone that is on a very personal journey while pursuing my professional endeavors, I am overwhelmingly grateful for the emails, messages, comments and even social media likes and shares. It is because of this guidepost that I am super excited for what's to come in 2020.
Sincerely,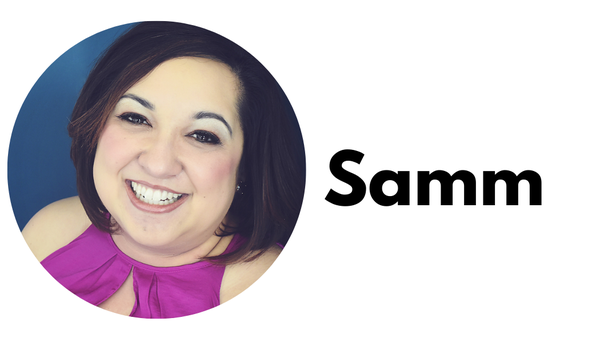 ---
---