When the stay at home mandate was first put in place, I kind of went radio silent. Not gonna lie, the first 10 days I was kinda in shock. My top priority was taking care of my family, so I instantly transitioned into super mom mode and my kids became my sole focus. As the days turned into weeks, I found myself like many then scrambling to begin finding a place for the rest of my life that had been placed on hold. As the reality set in, that this would not be over in 14 days, I took the only approach that made sense, do something. Be productive in some fashion, taking simple actions that serve my highest good. So while it took a hot minute for me to start posting and sharing again, my days were filled.
In fact, most of them were filled with writing the first draft of my next book. I finished my draft of, HR Intuitive, 33 Lessons to Awaken Your Inner Guide, yesterday! Regardless of this awesome accomplishment, and how excited I am to get this newest book into your hands this summer. I was equally ecstatic about now having that time to devote to other projects that I hope will serve you during these times. So be on a lookout for what's to come. But in case you missed it, here are a few other ways I've been slowly starting to show up for you.
120-Day Qigong Challenge
For 120-days, I've committed to engaging in a personal Qigong practice centered around clearing my body of energy that does not serve me, standing meditation and breathwork. I've invited you along on this journey. You can join me live Monday through Friday at 7:30 AM EST on YouTube or watch the replay any time.
---
Work Love TV
Knowing that I wasn't alone in needing to look inward during this time, I brought back Work Love Wednesdays. Work Love speaks to a journey. A journey that I have come to call my HRart journey. HRart representing the intimate relationship I recognize and embrace between my work and my purpose. I hope by sharing my raw growth process weekly, you might receive something that you need as well. You can join me live every Wednesday at 4:44 PM EST on YouTube or what the replay any time.
---
Chapter Chats: Podcast Book Club
Our Summer Book Club episodes debuted this week on The HRart of It Podcast. The reading list includes The Slight Edge by Jeff Olsen, The Laws of Divine Compensation by Marianne Williamson, and Untamed by Glennon Doyle. Take a listen to our conversations as we chat about the chapters that we connected with.
Sincerely,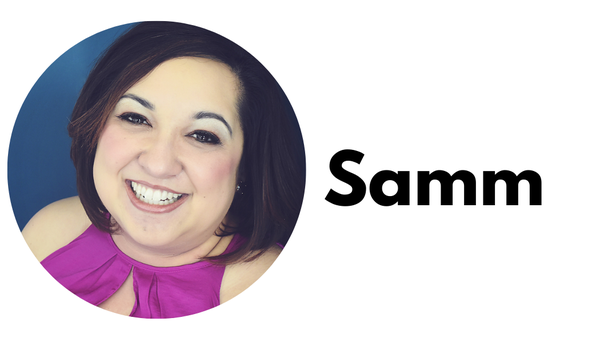 ---
---