Dear HRart Worker,
This morning as I was doing my AM scroll on Instagram, I came upon a post shared by my friend and fellow HRart of It family member, Amy Lynn Durham.
The post stated that "23% of Millennials plan to leave their jobs in the next six months." I found myself organically doing an internal check to see if that was true for me before I realized how ridiculous that was because that would mean I'd be leaving myself.
Yes, I am a Millennial, which is an identifier that I have attempted to avoid for most of my career. I believed that it limited my ability to be effective in the workplace. I never felt compelled to combat the classic negative associations of being the lazy and entitled generation. Instead, I spent my professional life extremely conscious and almost paranoid, analyzing my every move in hopes that I did not take any sort of action that would generate a resulting perception of me being lazy or entitled.
This also meant that I have spent most of my career functioning and choosing to not identify myself as a generation.
However, the research that has identified patterns and turned them into classifications, the ones that we have come to know as generations, is hard to deny. This morning as I found myself reading Amy's post, I couldn't help but wonder if my generation is the generation of resignation?
Historically millennials mark the transition in the workforce of individuals willing to leave organizations to do what was best for their own personal interest. This behavior has received heavy criticism from prior generations because it also meant an increased decline in overall workforce organizational loyalty.
The resumes that show employees working at a single place for decades have been replaced with timelines of workplace transitions at about every 3-5 years. The frequent explanation in hiring conversations is "I was offered a better opportunity." This timeline has now begun to evolve more aggressively with transitions happening within 3 years by the newest workforce. There is even research actively identifying the actual desire of working for organizations to be rapidly declining, while the idea of working for yourself, entrepreneurship, is becoming the new ideal.
These data points were the baseline of my work when I became an entrepreneur. At the time, I didn't look at my resume with pride. Instead, I was ashamed at my inability to remain committed to one organization.
As a little girl, my Dad sold me on the dream of working for an organization in a collaborative family-like way, where you have their back and they have yours until the day of retirement. This is what I entered the workforce seeking, dreaming of celebrating decades with one employer.
One of my favorite movies as a girl was Walt Disney's Mary Poppins. My mother always reminds me of how I would jump around the living room furniture during the "
Step in Time
" musical number. Mary Poppins is a magical character, a heroine, who shows up right when the family needs her most and then moves on when she is no longer needed. This is a beautiful flow that I aim to instill in my own work. I've always wanted to float down on my umbrella when you need me, help and then float away just as eloquently to my next destination. But this vision vastly conflicts with my desire for lifetime organizational commitment.
Therefore, I want to introduce the Mary Poppins Method, a perspective that might shift the way we enter commitments of service as well as our expectations for those we invite to be of service.
If our ultimate goal is to live in alignment with our true Connected Path, being intuitively attuned with a purposeful rhythm that is part of something bigger than ourselves, then the ebbs and flows of coming and going are inevitable. Stagnation does not encourage growth and individual diversity makes it impossible to establish universal timelines as a standard.
This week I invite you to explore what could be possible if you were able to trust the nudges of when you are called to serve and when you are called to move on.
Sincerely,
Samm (she/her/hers)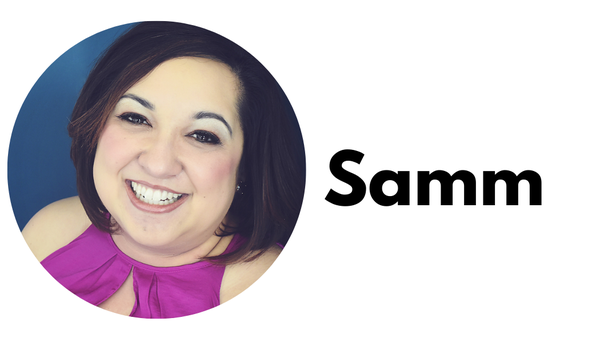 p.s. This blog post was adapted from the Letters From the HRart fortnightly newsletter. I invite you to subscribe!
---
---