Today while scrolling my LinkedIn feed, I saw a post shared by a fellow connection sharing four ways we can manage stress. The first point was to let go of the past and be present. A concept that is much simpler said than done. Despite the complexity of bringing this concept to life, the message it shares I wholeheartedly agree with.
As much as I love Halloween and the entire holiday season that is upon us. It never fails to prove to be a much-needed wake-up call on my current struggle of finding balance in my life. Yesterday, as I was carefully mixing our secret recipes for the haunting HR Cocktails (the main event at the Leadership Arts five-year anniversary Halloween Bash), I found myself thinking- I'm tired. Which was the transparent honest truth, with the demands of one my busiest seasons of work, my desire for a month packed of family fall fun and my personal health being under attack by allergies and the common cold virus – I was tired. Tired as we prepared to celebrate a monumental milestone and I just wanted to go home and curl up in bed (unicorn one-sie and all).
Now despite this sounding all doom and gloom, the other part of my truth is that I am actually progressing. I was tired but I wasn't overly exhausted or emotionally erratic. I was actually pretty grounded, which is exactly what is needed to be present in these moments. It is being grounded that allows us to stop over analyzing the past and pause the what-ifs of the future.
I started to ask myself, how have I stayed grounded during this chaos? I have found that the best tools for staying grounded are actually gentle reminders. Not grand majestic signs from the universe, but small hints of the joy that can be found in the present moment. For me, the hints during the holiday season materialize as common novelty items.
These Halloween themed items provide a hint of haunting joy, that whenever I see them, I can't help but smile, be present and be grateful. In honor of All Hallows Eve, here are three of my favorite haunting hints of joy…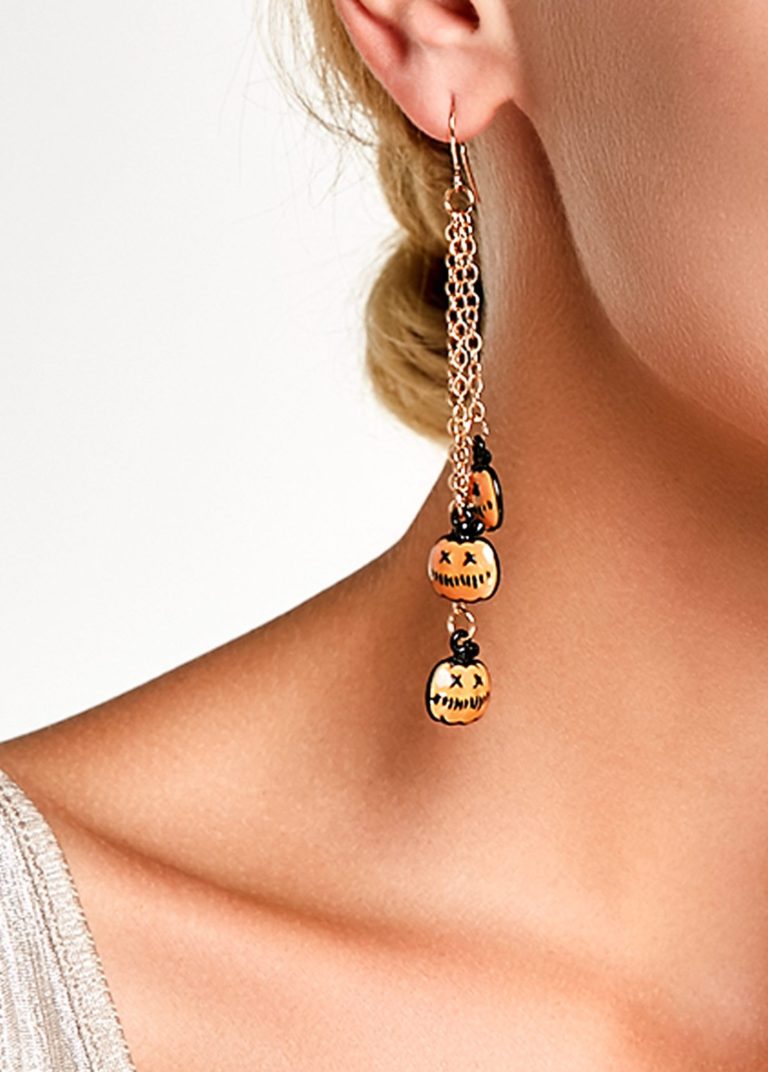 1. Halloween Apparel
My personal favorites are t-shirts, dresses, and earrings. This is possibly the most powerful reminder of them all because when I choose to wear one of these pieces that bring me so much joy, I inevitably receive comments and compliments from others. More importantly, for me, it's watching people's faces light us as they have a moment of joy with you. Today will be accompanied with great sadness, as I select my final Halloween outfit for the season.
---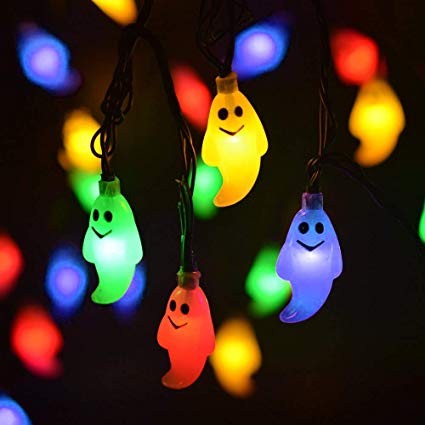 2. Battery-Powered Halloween Themed Lights
At Christmas time, my absolute favorite thing to do is take a stroll or a drive and see Christmas lights. There is something so beautiful about a light shining in the darkness, that brings me so much joy. So it shouldn't be a surprise that when these lights are in shapes of pumpkins and ghosts, I am very excited. Even this morning, I cannot wait to get to the office and turn on the eight battery-powered strands of lights that make our office a little more fun and playful. I also love the fact that they are battery-powered which means I can put this hint, practically anywhere.
---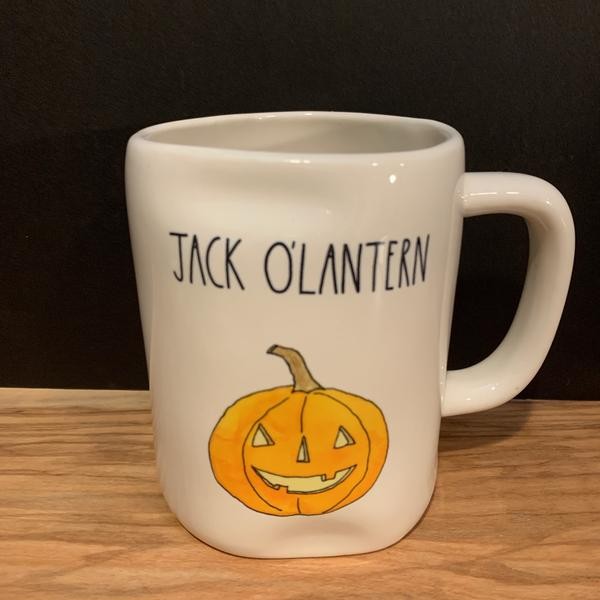 3. Halloween Mugs
I have a bit of a coffee mug collecting problem (#muglife). It's probably because I love coffee, therefore it's one of my most used kitchen items. It's also become one of my most loved. I'm sure you've seen your share of all the novelty mugs, proudly displaying puns and inspirational messages. There's a reason why there's a market for these products, if you're like me I have a coffee mug within reach all the time. This means that mugs make the perfect candidate to be a haunting hint of joy. For me, the inspirational messages and even affirmation mugs totally have a place. But during this time of year, I find the Halloween mugs that make me happy are just as impactful.
So…how about you? Do you have any haunting hints of joy that the universe sends you to remind you to be present? And if you don't, today marks the start of massive Halloween clearance in retailers all around you, so if you want to give one of mine a try- go ahead and stock up now. But in all seriousness, if you want to find some hints of joy for yourself and the concept of these small physical reminders resonate with you. Here is my quick, how to find them while you are out shopping around. Make sure you take your time and pay attention to how the product makes you feel. The product should truly make you happy and bring you a sense of joy. If you don't feel an actual positive shift in your energy when you touch the item, then don't buy it, it will not serve you.
Finally, if the idea of shopping for novelty items repulses you, don't do it. Your haunting hints of joy are out there but they cannot be bought, simply take a moment and pay attention to when your energy shifts in a positive fashion and identify what caused it. Our hints come in all shapes and sizes, this includes everything and everyone, from a sunrise to a special kiss goodnight.
Happy Halloween Everyone!
Sincerely,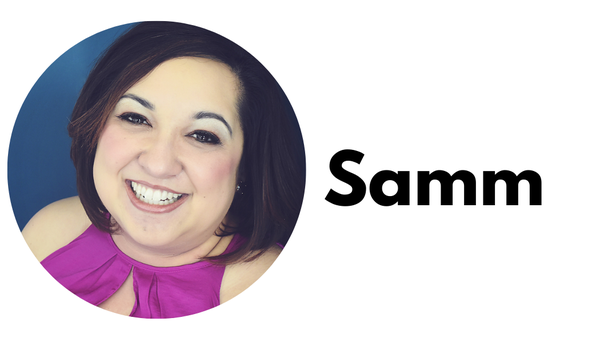 ---
---