Dear HRart Worker,
This week's HRart Chat revisit captures something so magical. It was recorded the Wednesday before Medical Qigong came into my life. The fact that I titled the episode "My Epiphany" is absolutely serendipitous, if I only knew what truly lay ahead of me…
Therefore, I thought this would be the perfect opportunity to share how Medical Qigong came into my life. Before I retell the actual events that occurred, I think it's important to share that before these events occurred, a lot of divine leg work had already been done. That's the only way I can describe it. These previous events that seemed mundane and less significant were actually key in allowing me to let my walls down and be open to this path when it was presented.
This leg work included my connection to a holistic coach that gave me a safe place to challenge what I believed about "woo woo stuff". It also gave me the space to realize that this "woo woo stuff" was deeply woven into my authentic self, a piece that I had suppressed for nearly two decades. I also was gifted several sequential events that required me to trust and that led me to beautiful moments that could only be orchestrated by something bigger than myself. This portion of my winding path was critical in my ability to walk into a Holistic Open House with no expectations.
 
Yes, I found Medical Qigong at a Holistic Open House, and it wasn't because Ted (my future Medical Qigong teacher) was there. It was revealed to me through part of a tarot reading. I would have never even considered doing a tarot reading a year prior, however my journey had led me to a community of practitioners that I trusted. Plus I had randomly felt called to complete an online course on card reading that helped breakdown my preconceived notions about the card decks. 
It was in this reading that the practitioner revealed to me my next step in my growth and healing journey was Qigong. I was instantly taken aback at the fact that something so tangible and specific had been revealed in a card reading. Then it went one step further when the practitioner asked for my contact information so she could reach out to friends for teacher recommendations.
It was the Monday after this Holistic Open House, two days before this episode (below) was live streamed, that I received an email with my future Qigong teacher's information. At the time, I had no idea what was ahead but isn't that the beauty of our Connected Paths?
The next time you find yourself presented with the unexpected, have a little faith that what's ahead could be better than anything you've ever imagined. As my first manifesting teacher Gabby Bernstein taught me, "it's always this or something better."
The video can also be found here.
I hope you enjoyed this lesson as much as I did! Until next time, take care of yourself!
Sincerely,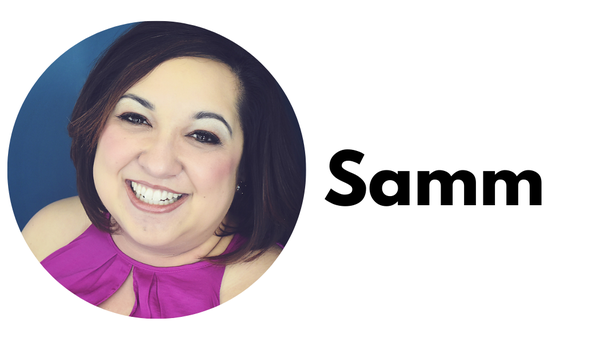 p.s. This blog post was adapted from the Letters From the HRart fortnightly newsletter. I invite you to subscribe!
---
---