I instantly agreed with this post by Adam Karpiak. Whenever someone cancels on me, it is a random act of kindness. It often comes during days or weeks that I've overloaded my schedule and am running low on energy to sustain me through, so each time I truly view it as a beautiful gift.
What I didn't know was how this post would serve me in the week to come. As the world begins to awaken, I have found myself slowly finding my groove back. Things aren't exactly how they were and I highly doubt they ever will be, but things are moving in a more normal direction. After working for two consecutive weeks and clearly overextending myself, I noticed a tickle in my throat and mild nasal congestion while getting ready for the day. In the past I wouldn't have given it a second thought, however amidst a pandemic, I forced myself to pause.
I ended up reaching out to a client and cancelling a meeting with plans to reschedule when I had no symptoms present. Did I believe I had COVID? Not really, however the lesson we have heard resoundingly clear in all this is if you're sick please stay home. Even with this societal permission, I found myself stewing in shame. I couldn't help but blame myself for pushing too hard and comprising my immune system that led to this cancellation.
It was in this moment that I found myself returning to Adam's post. I found myself internally pondering if this post was so true for myself, why was it so hard to believe that it could be true for my client as well? I mean the post was overwhelmingly received with over 44,000 likes, celebrations and hearts. But perhaps my guilt is rooted in a corporate professional expectation that is deeply ingrained where sickness is viewed as a disappointment.
The demand for employer empathy rising in the aftermath of the pandemic begins here. How do we let our employees know that we support them in listening to their bodies and staying home when they are unwell? I believe it begins with us. We must serve as the model by choosing the same when we are not well. We must also consciously work toward undoing the roots of reaction that fuel our judgements when someone is unavailable because they do not feel well. Sick days are no longer strictly for when you are fully incapacitated and barely functional, they are for when individuals need rest.
---
I believe this TicTok created by my friend and previous podcast guest, Jeff Harry, demonstrates our current state perfectly. As we move forward, this is the new level of empathy we need.
Wishing you good health this week as well as the strength to cancel plans if you need to take care of yourself!
Sincerely,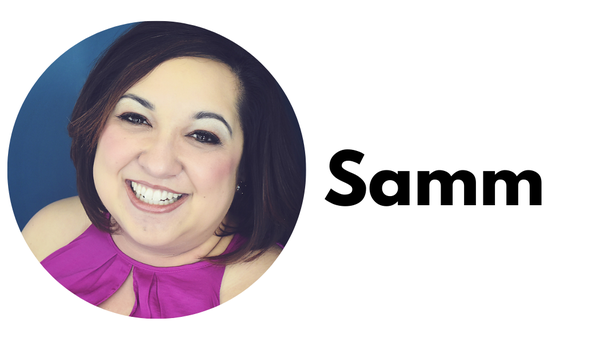 p.s. This blog post was adapted from the From the HRart fortnightly newsletter. I invite you to subscribe!
Cover Photo by Christie Kim
---
---