My husband, Josh, experienced his first Vision Fest last year. He created a board that he felt good about, he believed that his Connected Canvas told the story of what he truly hoped to manifest in 2019. His board spent half of the year displayed by his desk in our office at home and then the second half of the year it hung on the wall in front of the treadmill.

Josh sat down with his Connected Canvas and shared with me that it truly did tell the story of 2019. He also shared that the Canvas provides hints of what is to possibly come in 2020.

I ran a half marathon.
Josh ran his fourth half marathon this year. Josh pointed to the runners on the board as the obvious connection to this accomplishment but stated that when he created the board he really wasn't thinking about it as a goal for the year.

Having a little bit less to drink.
Josh pointed casually to the drink on the Canvas and stated this was the antithesis of what manifested. In 2019, Josh said he revisited his drinking habits and actually ended up cutting back.

I'm better at boundaries.
Josh pointed to the man working away while on the verge of being attacked by a shark. He admitted that in the past, that truly was him, working away and oblivious. This year he believes he has progressed for the better, he admits that he's still working on boundaries but feels like he's heading in the right direction.

I wish I was a free spirit.
He pointed to the words and said this was not achieved, but I hope it is to come.

Literally, I ate a lot of mussels.
The images of mussels on his Connected Canvas, symbolized a literal manifestation of the many times he feasted on them throughout the year.

My Idea of Success and Happiness
As Josh took in his board overall, he commented that the Canvas told of the ever-changing definition he has for success and happiness in his life. The images tell the story of what he values and serves as a strong reminder.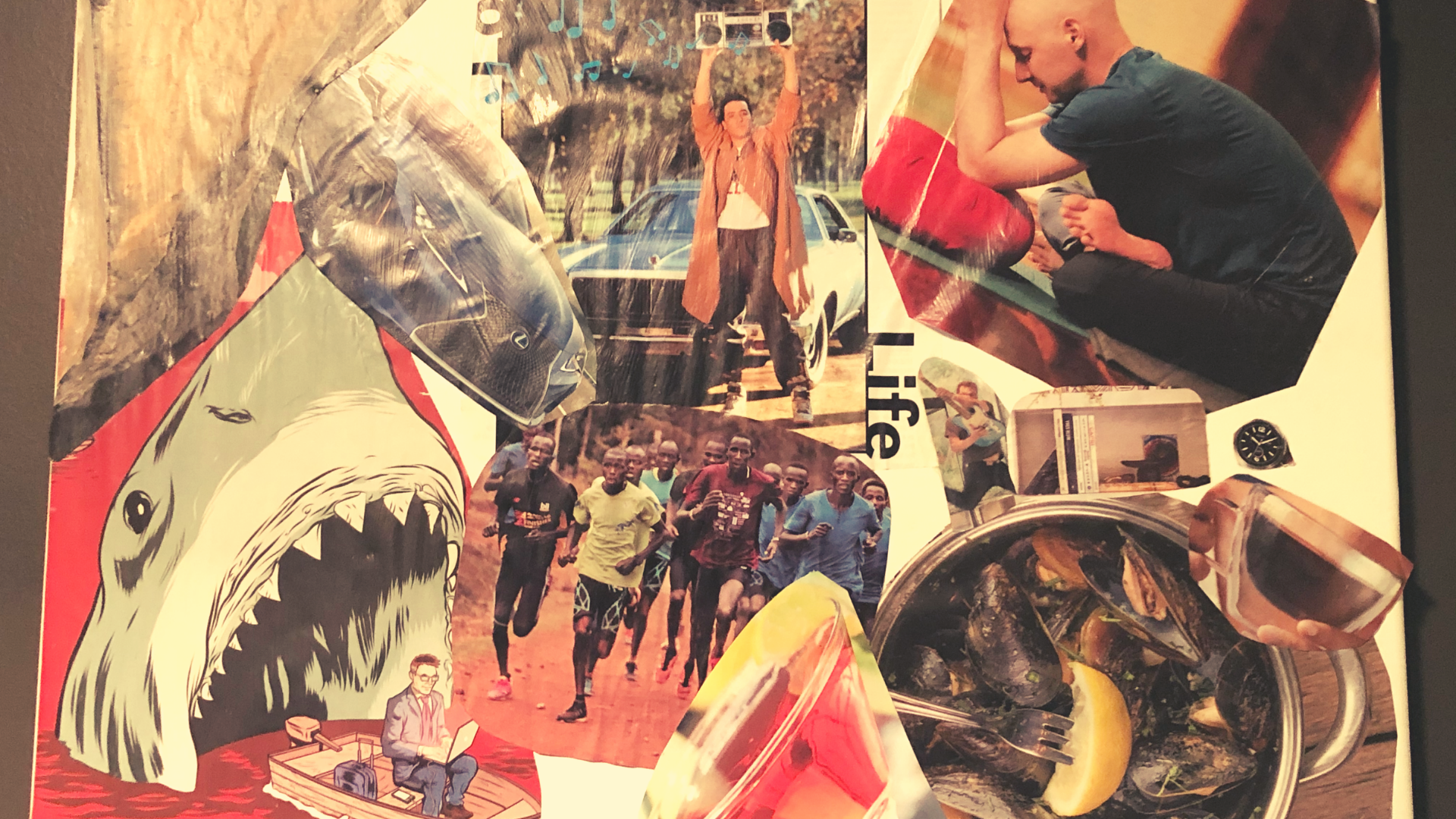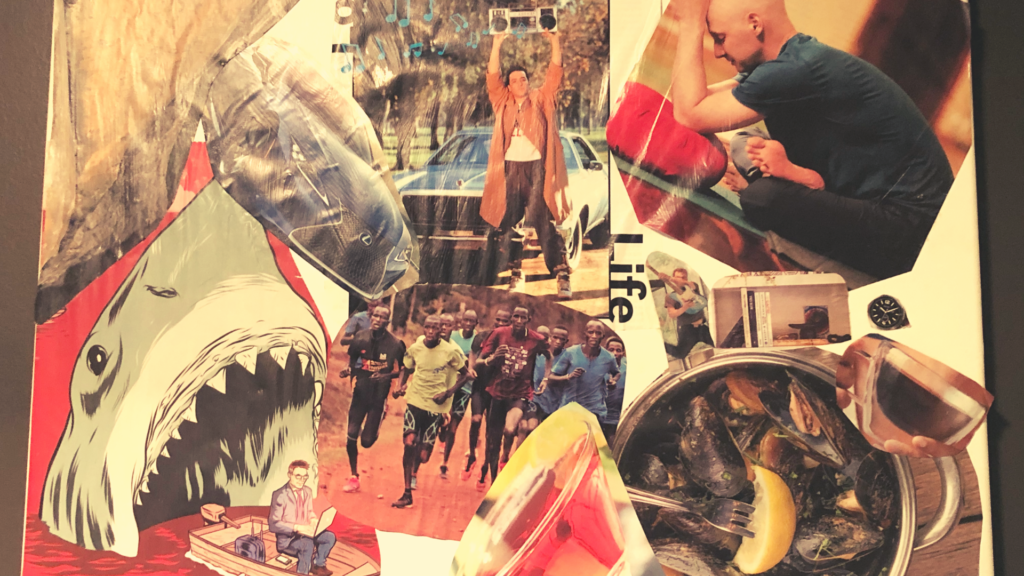 Sincerely,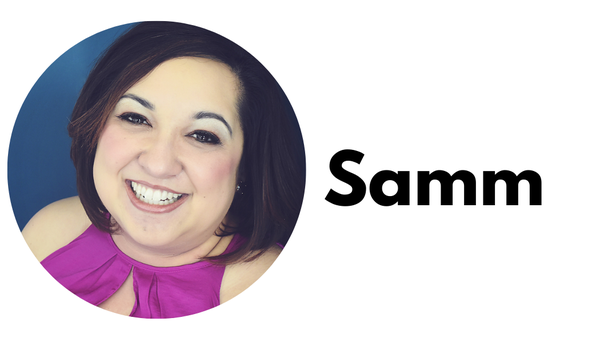 ---
---