Dear HRart Worker,
It was such an odd Winter that many of the plants and animals have been confused, but now with the trees blooming and the temps hitting the 60s regularly, I think it's safe to say that Spring has finally arrived here in Pennsylvania.
If you've been following my work, you know that I've shifted the annual calendar at the HRart Center to fit more closely with the cycle of nature. For example, we refrained from starting the new year off with the typical frenzy of planning and instead leaned into a more Yin nature in what we focused on.
Now that we're moving into the Spring season, it's time to adjust things again in order to live and work more aligned with this new season. Are you ready?
So, how can we stay in balance through the Spring season according to Ancient wisdom?

1. Care For Your Liver
In Classical Oriental Medicine (COM), the liver is associated with the Spring season and needs additional care during this time. The liver is connected to anger, frustration and our ability to plan ahead, so it's incredibly important to support this organ now. Follow our 10-min Qigong guided visualization exercise to send your liver some extra love and release excess anger.

2. Connect With Nature
Among many other benefits, the air outdoors helps liver Qi to flow. Adding a walk in nature into your weekly routine has a whole list of benefits, including supporting your liver. Also, witnessing the unfolding of the season firsthand may inspire a similar growth mindset for yourself. I like to take this time to have meetings and outings with my team members at Longwood Gardens.

3. Plan For the Future
We refrained from doing any sort of visioning exercise during the New Year because Winter is supposed to be a season of rest and reflection. With Spring's theme of growth and movement, it's time now to make those vision boards, create a new set of goals, and map out your calendar for the coming year using the fresh energy of this Spring season.

4. Stretch
According to COM, the liver stores blood during periods of rest and releases it into the body in times of movement, supporting tendon health and maintaining flexibility. Incorporate a deep morning stretch or yoga session into your routine to get that liver Qi flowing optimally. 
Sincerely,
Samm (she/her/hers)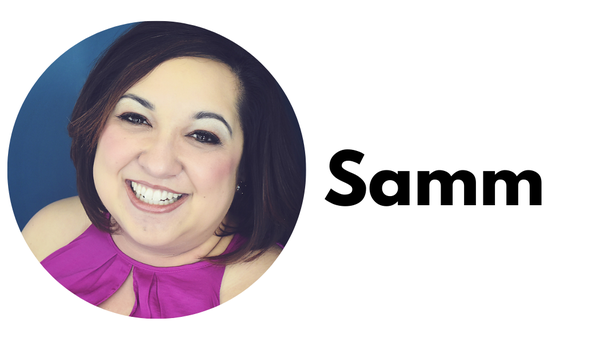 ---
---