Devoted to Corporate Wellness & Growth
Healing Qigong Therapy • Strategic Services • Connect+Ed Resources
Through extensive experience and broad expertise, we always offer the highest quality.
We believe that development for HR needs to be a blend of inner discovery, intuitive skill development as well as education on foundational HR knowledge.
These treatments cleanse and rebuilds the practitioner's energetic body.  This restorative process instills a newfound clarity empowering the HR practitioner.
See what other people say about our company and what they think about our services.
Being new to Medical Qigong Samm made me feel comfortable and motivated to learn more. If you're interested in better health, more energy, and an improved outlook, I highly recommend Samm and her great work! I was blown away by the immediate impact to my energy!
Samm helped us address things that we could get better at, and that we knew we had to get better at to take our organization to the next level. She also helped us realize things that we didn't even know we needed to get to that level. We are so glad we brought her in
Samm provides a calm in the storm in one on one coaching. She can help untangle complicated personal and professional situations. Working with Samm you have the opportunity to gain confidence as you learn new skills.
We are an advocate for the HR benefit in business, believing that it must be present.
We believe engagement is a vital cultural component that must be alive and well in all employees, but it begins with HR. 
We believe the leadership and cultivation of people is an artform, this is a medium that must be mastered individually.
We believe in evolving the narrative to create a Connected Vision, one that embraces a partnership with people.
We believe in strengthening and developing intuitive and healing skill sets in the workplace. 
Check out our newest blog posts, podcast episodes and live stream replays.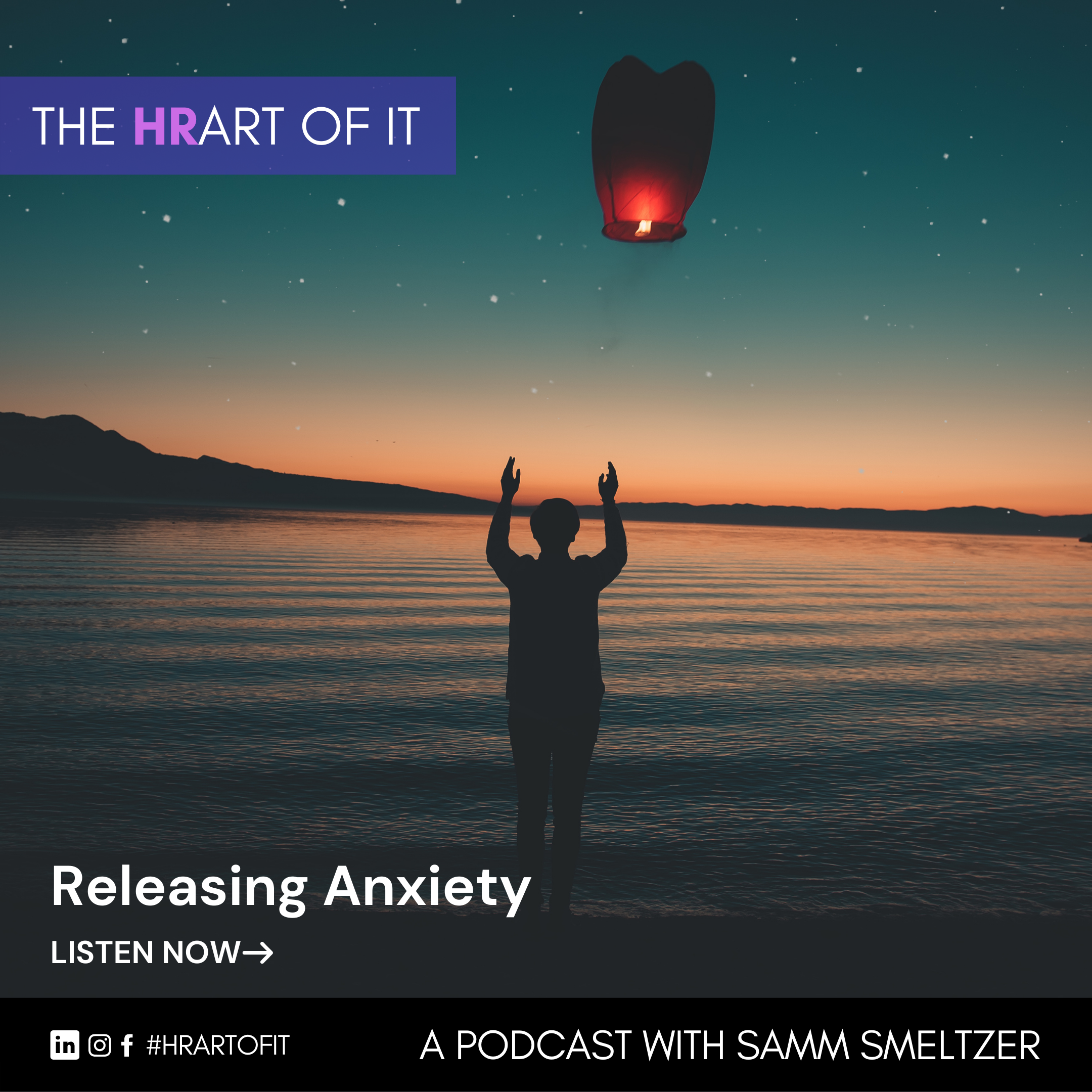 Season 2: Episode 47 Join us in this podcast episode as we continue our work on releasing excess emotion through…
Sign up to receive Samm's fortnightly Letters from the HRart delivered every other Wednesday night. Written by Samm, strictly for you, the people-driven practitioner (aka HRart Worker) with a focus on growth, connection and HR evolution.
Follow us on Social Media
Follow us on social media to see more of our work and our exciting events and services