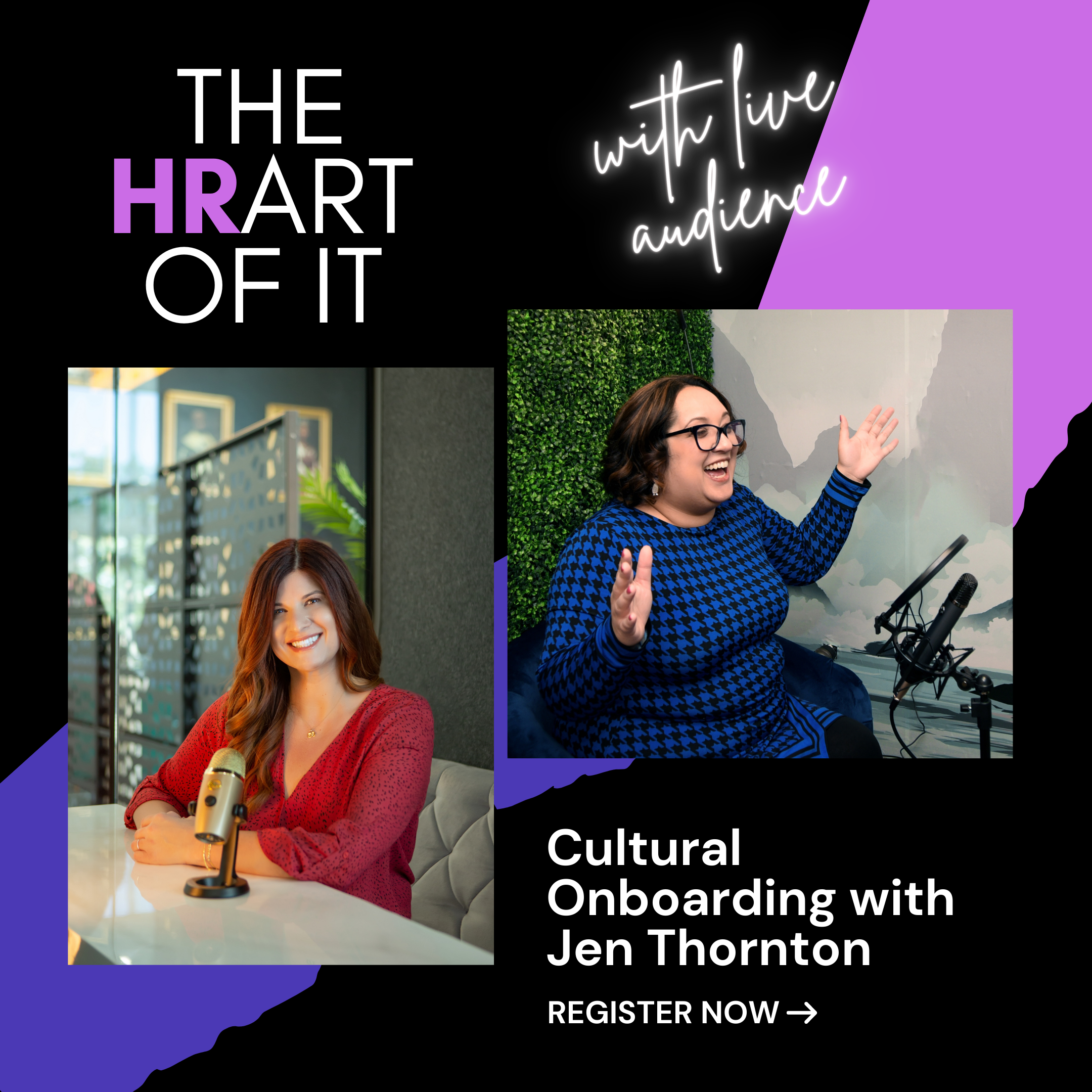 Register for this LIVE episode!
This is a special live episode of the HRart of It podcast airing on October 20, 3-4:15 PM EST. Pre-registration required. Attending the live episode and/or listening to the replay will make you eligible for 1.25 SHRM PDCs through the HRart Center. A program code will be provided at the end of the episode.
Season 2: Episode 43
Our current go-to onboarding plan has so much room for improvement. On this special episode of the HRart of It Podcast, Samm hosts Talent Strategy & Leadership Development expert Jen Thornton in a conversation on cultural onboarding. Learn why we should care about neuroscience when doing culture work and when forming retention strategies, as well as how fear plays too great a role in terms of onboarding, culture, and retention. We will close with a Q & A with our live audience.
Find the replay right here on October 25, 12 PM EST!
(more…)